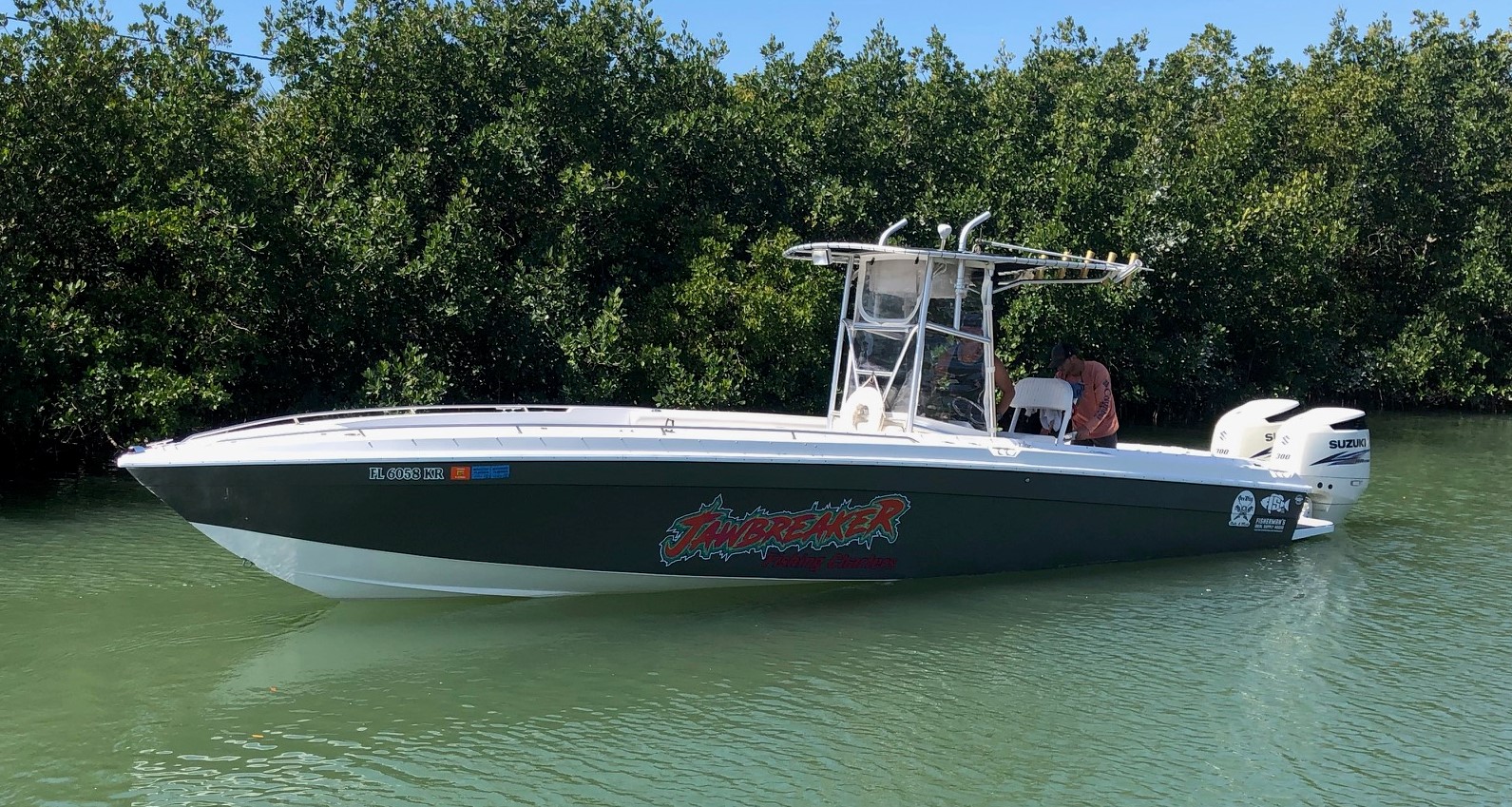 Jawbreaker II is Here!!

Book Today!
Meet our newest edition to the Jawbreaker fleet. The Jawbreaker II is permitted and ready for offshore adventures. In honor of our new edition, we are doing specials through March 20th, 2020. 8 hour runs for Red Grouper, Mangroves and Lanes are just $225 per head. 10 hour trips for $275 a head. Weather looks great so don't miss out on this fishing adventure. Call and book today at 727-432-0422 or book online.
Captain Chris and Captain Will wishing you tight lines.